#InConversation with Suman Chandra
By Sanjana Srinivasan | Dec 15 2022 · 4 min read
Suman Chandra's solo online viewing room, The Middle Space, presents a selection of works by the Santiniketan-based artist, who investigates life around coal mines in Jharkhand and West Bengal. Here, Sanjana Srinivasan speaks to Suman about his influences, inspirations, and the future.
Sanjana
- I thought we could speak about your practice more to give viewers a chance to understand your work better. Shall we begin with the idea of the "middle space" itself? How do you think being in the middle affects your practice and the way you see things?
Suman - As I kept roaming around these areas for my research, I realised that it is an ever changing landscape with no concrete historical documentation. It's a place where the truth varies from person to person, be it the government officials, mine managers or the miners— everyone's narrative of the truth is different. Being present within so many narratives confuses my mind because what I perceive with my own eyes, again, brings forward another narration. That's why I always try to simply narrate my observation from a natural point of view without taking any sides.
Sanjana - Your work with coal mines has been 5 years or more in the making. As your subject matter it is something you feel you are still yet to understand. In fact, you told me you plan to have an archival aspect to it, many years down the line. Can you speak about that a bit?
Suman - Coal mine is such a subject that has many aspects within its subjective layers. Land destruction, human condition, politics, economic structure, cultural replacement, migration etc.. With each new visit, I encounter one new layer within this land. That is why exploring this one subject will take many years, if I focus on one aspect at a time. And that is why I have planned to make an archive of my whole research after 10 years. Photography , videography, dairies, drawings, painting, sculpture, found objects, installation—everything, so that a viewer can easily understand the journey of my understanding.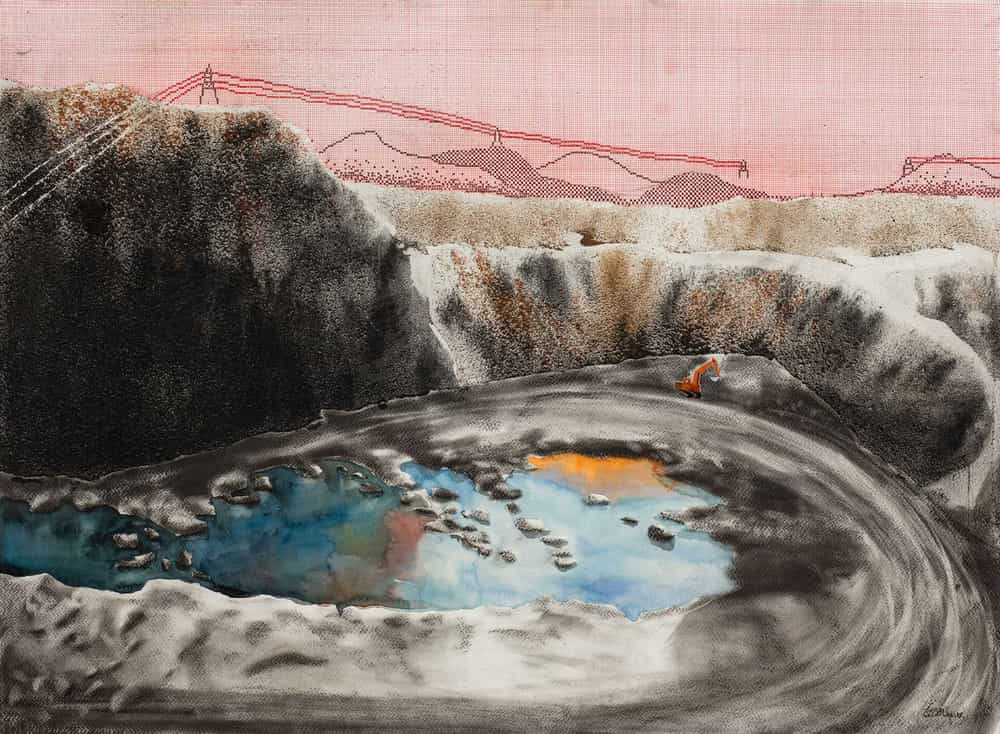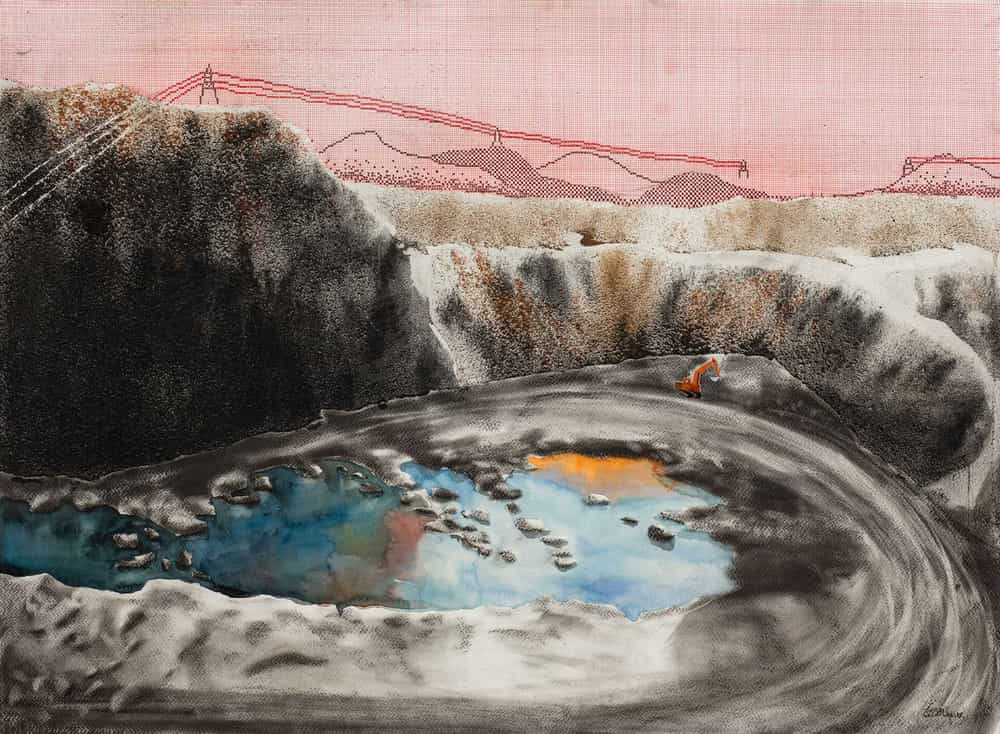 The Blue Window, 2019
Sanjana
- Like you said, there are many layers to understanding your practice. One of the most important things is your research of the subject and the place itself. How do you approach researching? What are the tools and techniques you use?
Suman - Sometimes I collect documents like a journalist, sometimes I collect narration from the layers of history. Sometimes, I only psychologically analyse all my understandings to constitute and transform into my visual language.
Sanjana - Can you speak about the development of your visual language? As an artist, you use painting, sculpture, installation and drawings to express yourself. Does each medium help in portraying a different aspect of your practice?
Suman - Through sculptures, I try to explore the material values and sensibilities. For paintings, I mainly try to understand how coal as a medium tries to control a vast economic and political system. My approach for both are very different. I chose to work in large scale paper and canvas so that the vastness of the empty landscape is conveyed properly. It interested me that the continuous shifting and changing going on under the different layers of earth are caused more by humans than nature. These man made impressions create an ever changing interplay of positive and negative spaces. Keeping these aspects in mind, I build a landscape on my drawings by going through the processes similar to what a coalmine landscape undergoes.
Sanjana - By "processes similar to what a coalmine landscape undergoes" you mean?
Suman - I always want to keep the mining processes as a part of my paintings and sculpture making process. All the ways of destruction in mining like digging, extracting, layering—I have tried to put them as languages in my works. In this way, my making process follows the same process as well while reaching towards an end product. The end result here is just as important as the process.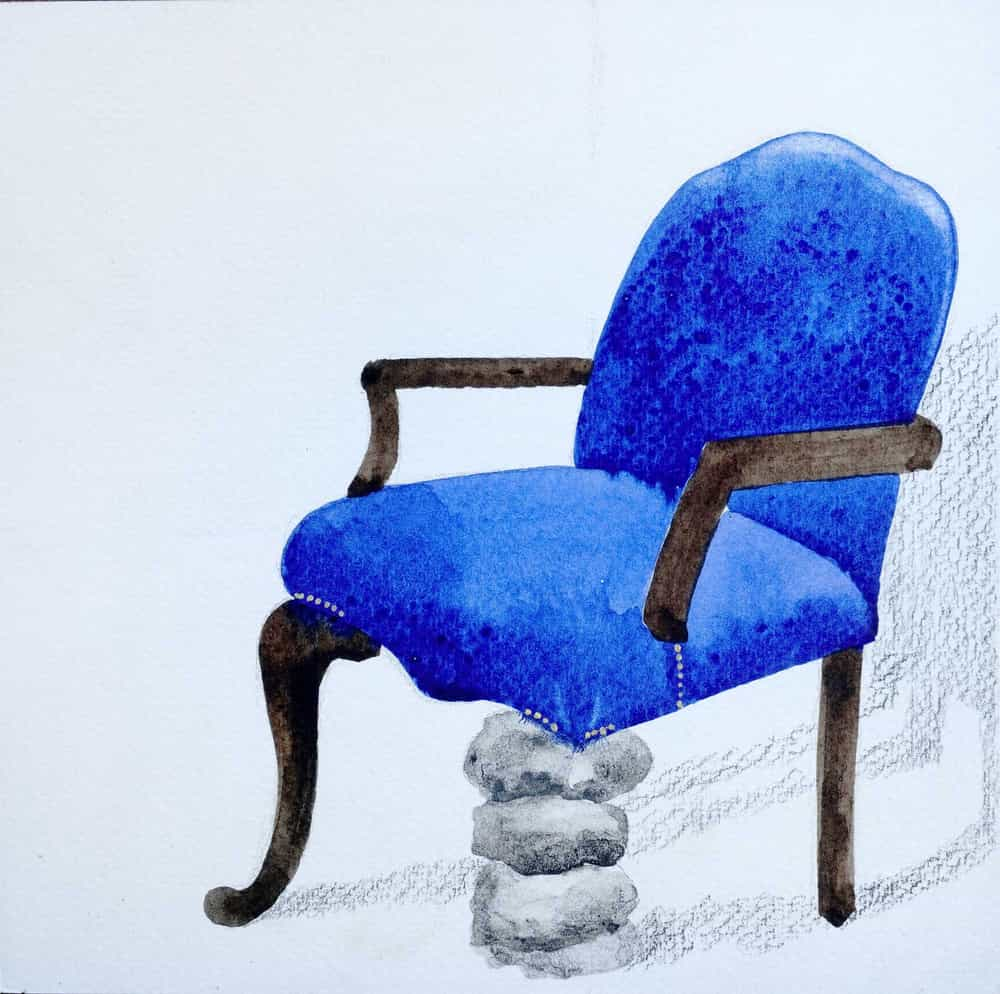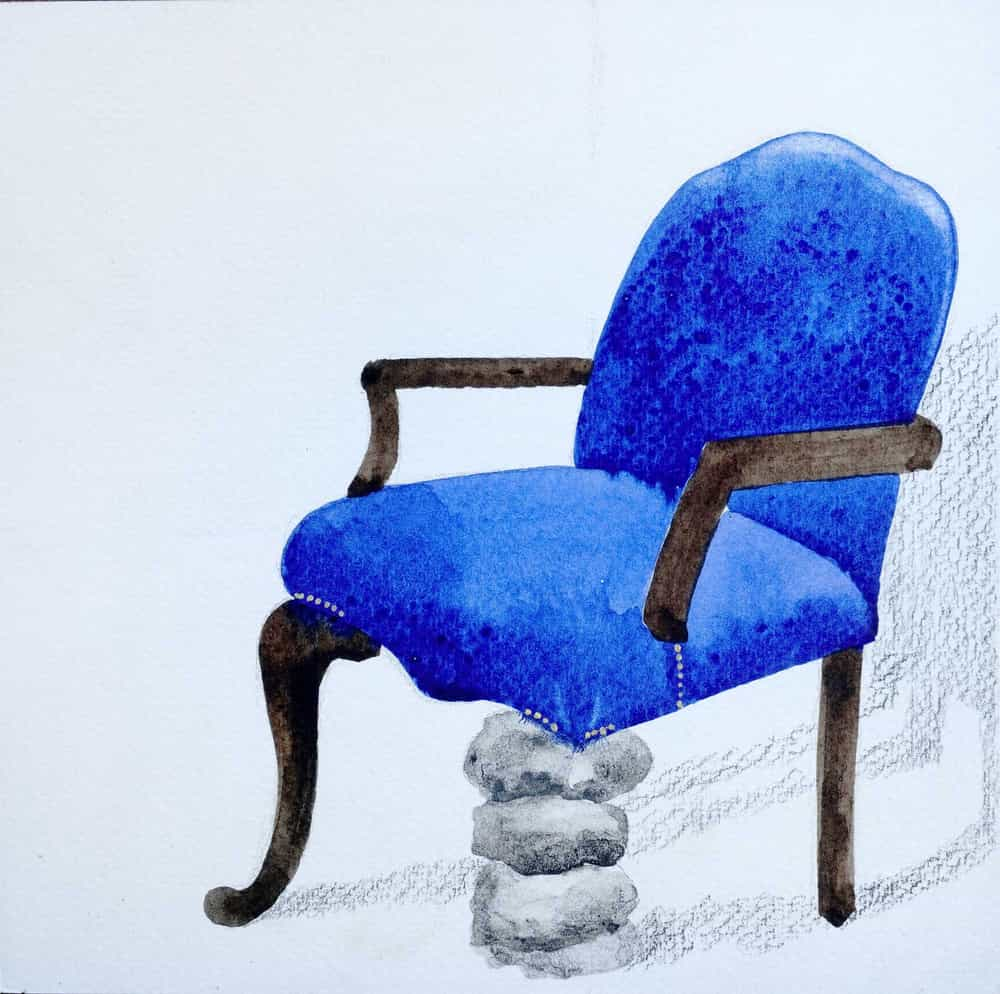 Kapada - Roti - Makaan - III, 2021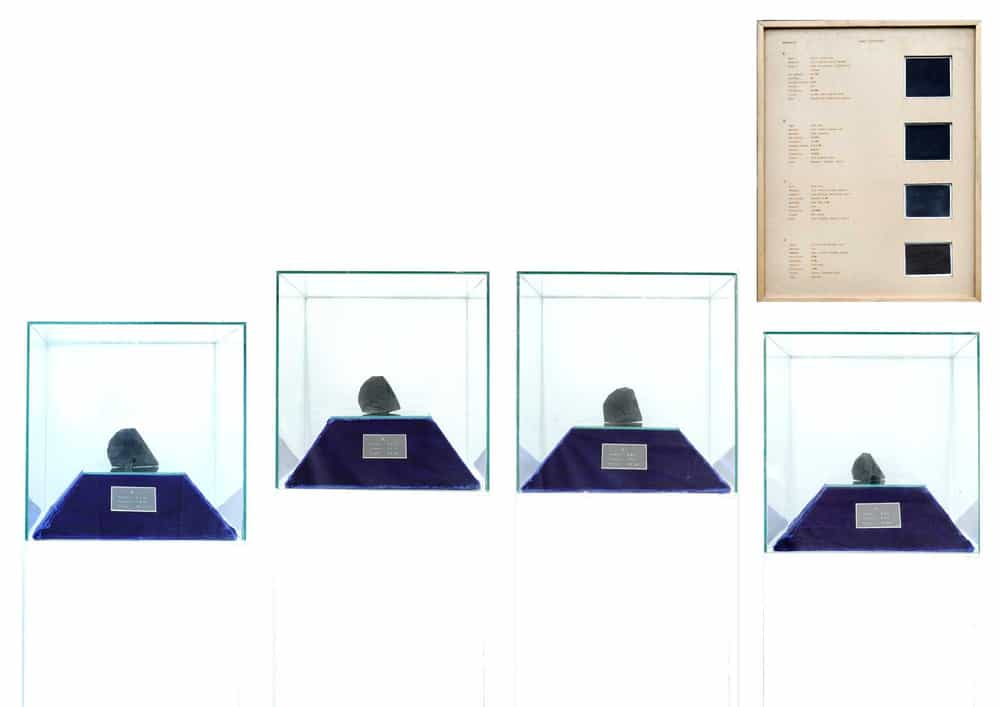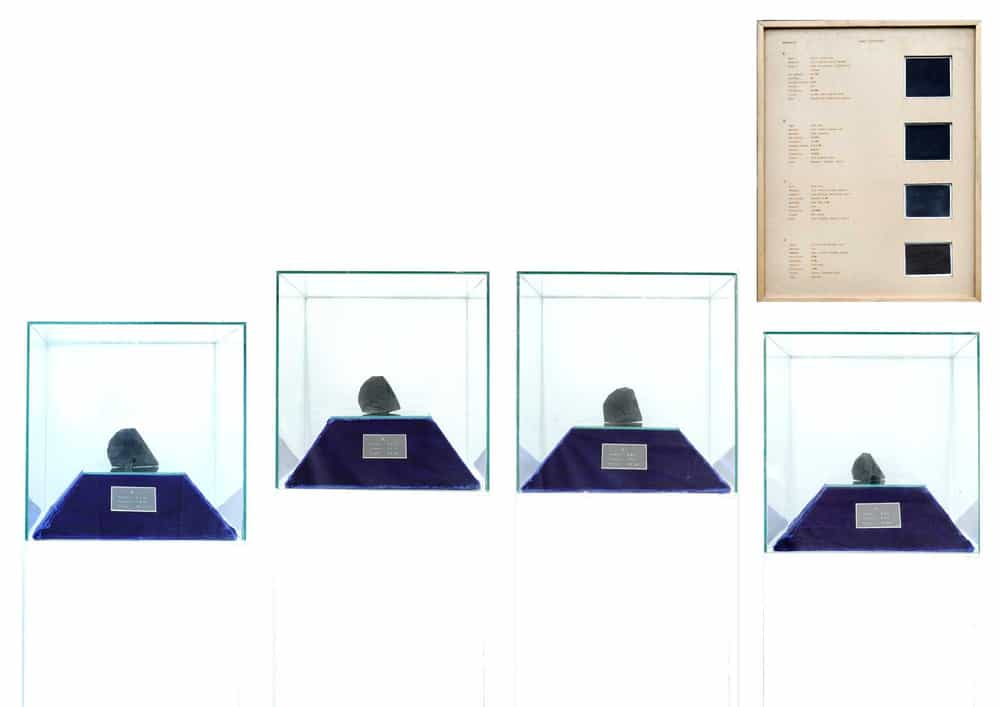 Black Diamond, 2018
Sanjana
- Your works have mostly been figurative or landscapes so far. Recently however, you have begun creating abstract pieces too. Can you talk more about this?
Suman - Here, I have shown the abstraction of the land, because of the abstraction of my visual experience. Back in the studio when I start to paint, I have to rethink the coalmine experience. That is when the colour palette, destruction and formation of the land comes to my mind. Thus, techniques like scratching and erasing come into my works.
Sanjana - You say you view everything through the lens of coal. Has your art practice changed your life?
Suman - It has certainly changed the perceptions of many aspects of life for me. My understanding of the truth of life, observing human characters or reading human beings, understanding the complexities of politics and most importantly, my perceptions of God as a supreme power had changed day by day in my inner mind.
Sanjana - What is next in store for you?
Suman - I am very much passionate about creating the archive of my research. But that project is a time consuming one. Also, I am planning on fulfilling some sculptural projects.